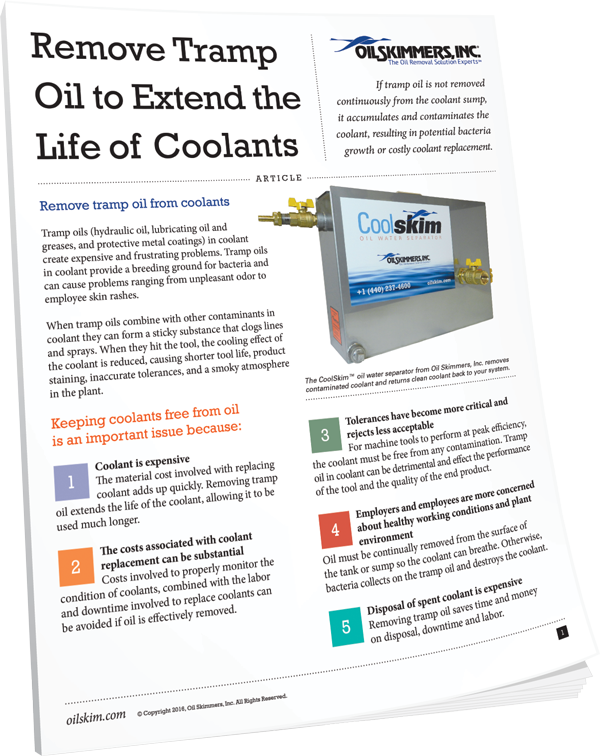 Thank you for requesting our white paper, "Remove Tramp Oil to Extend the Life of Coolants"
Check your E-Mail!
We have sent you an email to the address you provided with a link to download a PDF of the white paper. If you don't receive the e-mail, or if you have trouble downloading the PDF file, please send an email to tom@oilskim.com.
---
About Oil Skimmers, Inc.
Oil Skimmers, Inc. has been providing simple, effective and cost-saving oil removal solutions to business and industry for over 50 years.
Headquartered in Cleveland, Ohio, the company has 38 sales/services offices in the United States, and 48 dealers overseas.
The company's focus is on the production of reliable equipment that provides years of trouble-free operation, and friendly, customer-oriented service.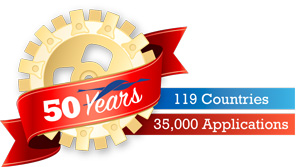 Using high quality parts, our systems are designed to be your valuable "silent employee" by doing their job of picking up oil day after day, year after year, with virtually no supervision or maintenance.
When problems arise concerning oil removal from wastewater, it is nice to know you are dealing with a company whose personnel have seen and solved 35,000 applications in all industries, in 119 countries around the world.
No matter your application, Oil Skimmers, Inc. has a system that will manage your waste oil recovery efforts. Call or contact us today, and we'll find the right system for you.