Request your FREE Waste Oil Recovery Manual
Complete the form below with your contact information and we will send you a Waste Oil Recovery Manual. Provide us with details of your current skimming application or challenges so we can send any other pertinent information along with the manual.
---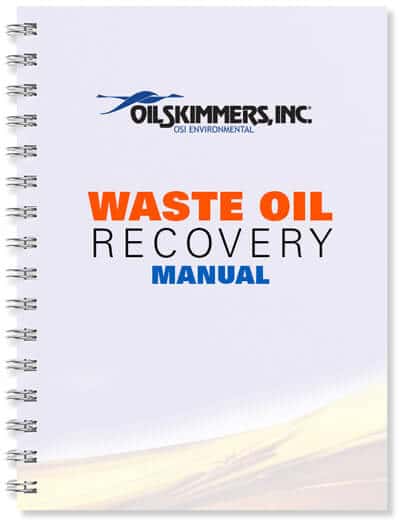 When it comes to removing oil from water for recovery, reuse or recycling, trust the experts at Oil Skimmers, Inc. Over the years, we've collected dozens of typical problems encountered in waste oil, tramp oil and sludge recovery, and now we've assembled them into one publication.
If it's a problem, we have the solution. Order our FREE Waste Oil Recovery Manual for more information!
---
What's Inside?
Product Literature
Skimming Application Photos
Engineering Drawings
Mounting Systems
Case Studies
Articles
and more!