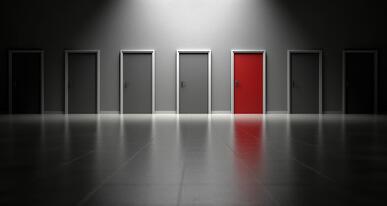 So, you're thinking about installing an oil skimmer to remove oil from water in your application. What more should you know before deciding which skimmer manufacturer or vendor to use?
As with any technology, quality of equipment, level of service, capabilities, and expertise vary greatly among vendors. Hence the importance of choosing the right provider.
If you have a shortlist of potential oil removal solution providers but aren't sure which is best, we can help. Read on for seven questions to ask potential partners.
1. How does the oil skimmer work? How will it address my problem?
The right oil skimming solution will enable you to discharge or reuse water, extend the life of coolants or wash water, sell or treat the recovered oil for reuse, reduce maintenance costs, lower your ecological footprint and improve the health and safety of your employees.
Related read >> Top Business Benefits of Removing Oil from Water
Ask your oil skimmer vendor if, and how their method of skimming addresses each of these points. Is their skimmer versatile enough to be effective in your specific application?
Brill® tube skimmers from Oil Skimmers, Inc. are rugged, versatile machines, built to last and operate efficiently in the harshest application, small or large. There are no submerged elements that require regular maintenance or repair. They feature a free-floating collector tube that floats on the surface, collecting only oil, unaffected by floating debris in the water.
If you are considering any other type of oil skimmer, you may want to first understand how it stacks up.
2. How much oil can the skimmer remove?
Will it remove all of the oil? Does it remove oil from just one spot, or will it draw the oil in from the sides and corners? Can I adjust the speed of the skimmer?
When considering an oil skimmer vendor, be assured their equipment is a match for the oil volume at your application, high or low. For example, if you need to remove 100 gallons of oil per hour, a belt or disc skimmer may not be a good fit. Conversely, if you need to remove a couple gallons per hour, an overflow weir skimmer would be overkill. While those points seem obvious, consider a couple others as well:
Will the skimmer remove even the sheen from the surface like Brill® tube skimmers? Like Oil Skimmers, Inc., do you have a variety of models available to handle removal rates from one all the way up to 200 gallons per hour? Do you offer variable speed drive to fine tune the speed for the most effective pickup of light or heavy oils?
Another variable to consider regarding how much oil will be removed is reach. Some skimmers worked on a fixed path. Some operate in just one small area of the application. The positive drive of the free-floating collector tube on our skimmers creates a bit of a current that draws in the oil from the edges and corners of the application, leaving no oil behind. And with up to 15' of tubing on the surface of the water, our skimmers cover a lot of ground.
3. How efficient is the oil skimmer?
Does the skimmer collect a lot of water with the oil? Does debris in the water cause any issues?
Overflow or weir type skimmers collect a lot of water with the oil. In some cases, like in the event of spills, water with the oil might not be a big concern. But unless you are pumping to an oil/water separator, using a weir skimmer may just be moving your oil-on-water issue from one location to another.
Belt skimmers work on a fixed path, and debris can build up in front of the device, rendering it useless. Another inefficiency of belt skimmers is that they take oil back under the water and can cause emulsion.
Rope mop skimmers, like belt skimmers follow a fixed path in the water. Again, debris can block the oil from reaching the rope. The rope mop also picks up a lot of debris, causing the wringers that squeeze the oil from rope to wear out fast.
If efficiency is important to you, ask your skimmer vendor if they know how to avoid these issues like the Brill® tube skimmer does. Our tube skimmer features a free-floating collector tube and does not follow a fixed path. The tube snakes around floating debris and continuously removes the oil. Since it floats on the surface, oil isn't being taken down, under the water causing emulsion.
4. How long have you been doing this?
A great indicator of a vendor's value and reliability is the time that they have spent in real world applications, experiencing their customer's challenges first-hand. Ask the vendor for testimonials and case studies to further vet experience and credibility. If they don't have those, then it may be a red flag.
Each year brings with it valuable experience and refinement, and Oil Skimmers, Inc. has been addressing oil removal problems for all types of industries for more than 50 years. In this time, our factory-trained representatives have provided oil skimming solutions in over 35,000 applications, in 119 countries around the world.
5. Can you visit on site to look at my application?
Oil skimming isn't a one-size-fits-all solution. Because each case requires its own approach, the vendor should be willing to assess the application in person. Otherwise, how can they guarantee a solution that will cater to your specific needs?
Some vendors may not have trained representatives, and some may rely on selling their equipment online or in catalogs, but at Oil Skimmers, Inc. we have a worldwide network of professionals who can visit on site and provide consultation, ensuring that you end up with the best possible solution for your application.
6. How do I install the oil skimmer?
Do you have a variety of mounting options available? Do I have to make my own?
Oil Skimmers, Inc. has engineered standard methods of mounting our skimmers to save our customers time, expense and labor, including:
Many of our systems arrive assembled, plumbed and wired. All you have to is put the skimmer in place and power it up. We also custom engineer solutions for many of our customers.
7. Can you customize an oil removal solution for us?
Because of the inherent differences between the needs of various businesses, a good oil skimming vendor needs to be able to provide its clients with high-quality, custom engineered solutions.
We pride ourselves on the adaptability and resourcefulness of our professionals and guarantee that we will design the best skimming solution for your needs—whatever the case.
What should be your next step?
If you're searching for a vendor with decades of experience, highly customizable solutions and great customer satisfaction, contact Oil Skimmers, Inc. to handle your oil skimming needs.