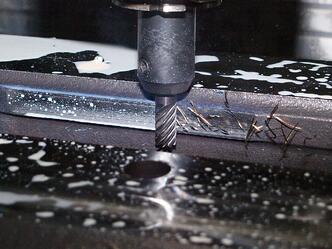 Presented by the Precision Machined Products Association and co-presented by Production Machining, Products Finishing and Modern Machine Shop, the Precision Machining Technology Show (PMTS) is the only show in North America dedicated to the precision machining industry.
PMTS brings together more than 300 exhibitors and 6,000 manufacturing professionals to address product technology, process innovation and business development in the precision machined parts industry.
At this year's event, PMTS will be celebrating its 10th anniversary with a move to the manufacturing city of Cleveland, Ohio. During the event, attendees will have access to an exhibit hall, machining demonstrations, show floor knowledge centers and classroom-style technical sessions.
Visit Booth #3098 for Product Demos and Oil Removal Solutions for Precision Machining Applications
The exhibition floor will host industry-leading suppliers of equipment used in precision machining applications, including Oil Skimmers, Inc.
Stop by booth #3098 to see the CoolSkim® coolant coalescer and tramp oil separator, and the SAS® (Separate And Skim) Tank oil water separator. Our team of product experts will be on hand to provide demos, information and advice on oil removal solutions for precision machining applications. Specifically, we can explain how to extend coolant life, maximize operational efficiency, minimize downtime, reduce costs, reduce odors and oily mist.
Event Details:
Where: Huntington Convention Center in Cleveland, Ohio
Dates: April 2 – 4, 2019
Booth: 3098
More Details: Visit pmts.com
If you're interested in learning about removing tramp oil to extend the life of coolant or wash water, stop by our PMTS booth or contact us today.