In just about every industrial process around the world, water is an important component of operations. Oil also plays an important role in many of these processes. There's a good chance that at some point, water and oil are going to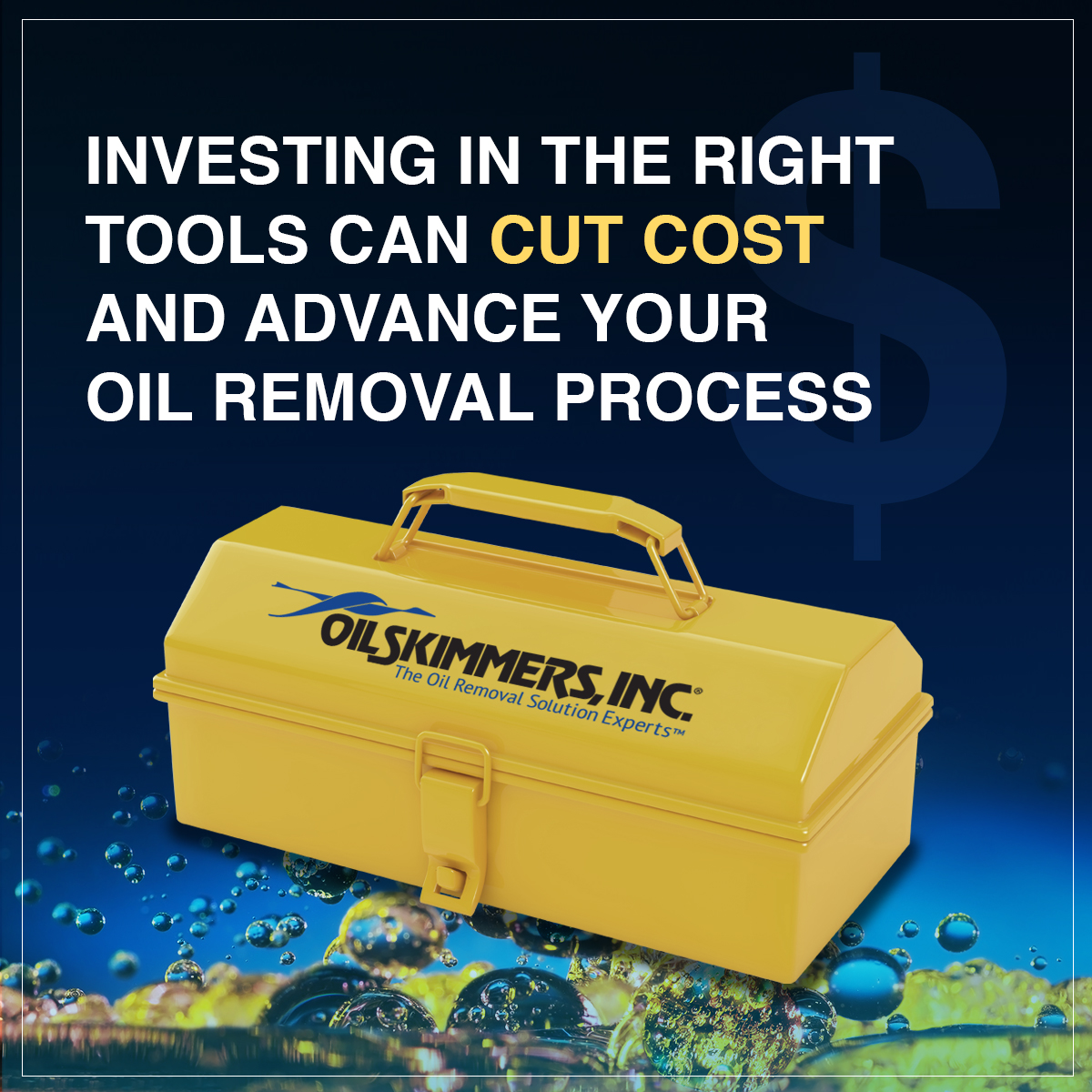 come in contact with one another. When they do, removing waste fat, oil or grease (FOG) from wastewater using an efficient and economical method becomes imperative for environmental and cost considerations.
While there are multiple methods for removing oil from the surface of water, this blog post focuses on the cost savings that can be realized using an oil skimming system compared to vacuum truck services. It highlights a couple of use cases across different industries where significant savings were realized by switching from third-party vacuum services to the use of on-site oil skimming equipment.
Because third-party vacuum services can cost as much as $300 an hour for a large truck, an investment in an oil skimming system can pay off quickly through cost savings, as the use cases that follow highlight.
Case #1 - Food Production Plant Saves $20,000 in First Year with Oil Skimmer
A large U.S. food production plant making tamales had a high volume of wastewater and no efficient means to continuously remove grease from water that came from the fat that rendered out from cooking various meats. Occasional visits from expensive vacuum trucks to clean the surface of the 2,500-gallon oil/water separation tank weren't sufficient enough to prevent oily water from being discharged to the municipal water treatment plant, which led to costly wastewater testing. Using this method, the tamale plant would have needed a truck to service the grease trap daily in order to eliminate the increased treatment and testing fees from the city.
The plant installed an Oil Skimmer, Inc. ESS®, Fully Enclosed Skimming System, and immediately recovered 275 gallons of grease consistently every week. The company now sells the recovered grease for a profit and realizes a cost savings of $8,000 from eliminating vacuum truck services. The total savings during the first year of operation was approximately $20,000, not including revenue from the recovered grease.
Case #2 - Steel Mill Conserves Water and Saves Money
A Northern Indiana mini-mill was using a vacuum truck service to remove oil from two basins and a scale pit holding processed cooling water—one basin with a 490,000-gallon capacity and the other one with a 285,000-gallon capacity. Between service visits the waste oil would sit in the scale pit and collection basins, ultimately producing sludge in the cooling towers affecting the quality of the end product. The periodic oil removal provided by the vacuum truck service was expensive and did not offer the benefit of active, continuous oil removal. After installing six Oil Skimmers, Inc. tube skimmers, the plant now recovers 150 gallons of high-quality lubrication oil each. In addition to considerable savings by eliminating the cost the vacuum truck had charged to haul away water with the waste oil, the tube skimmers cut maintenance costs providing an immediate ROI. "The tube skimmers can run continuously and with little attention. They are relatively maintenance-free, and they are certainly trouble free," said the plant's mechanical engineer.
In addition to cost savings, oil skimmer systems offer other advantages, according to Jim Petrucci, vice president at Oil Skimmers. He said the vacuum method of oil removal has its place in the industry, but it's not the best choice for an ongoing need.
"Even the most conscientious vacuum operators pick up a lot of water. And even if they do vacuum and get all of the oil, the next day you have more oil in the water. Our system runs continuously. Vacuuming is great when you have a spill, but it doesn't address the continuous build up," he added.
The continuous removal of fat, oil and grease from industrial process water and wastewater through tube skimmers prevents fines, helps the environment, and supports operational efficiency and profitability. The oil that is recovered can also be a revenue source as high-quality waste oil can be cleaned and recycled and sold at a profit to be turned into new petroleum products.
Replacing vacuum truck services with an oil skimmer system provides is an easy way to cut costs while helping the environment and improving operational efficiency.
Contact Oil Skimmers, Inc. today to speak with an oil removal expert or read more about the benefits of tube type oil skimmers.